Here's one simple way that The Fragrance Shop engaged their website customers, increasing repeat purchases by 8%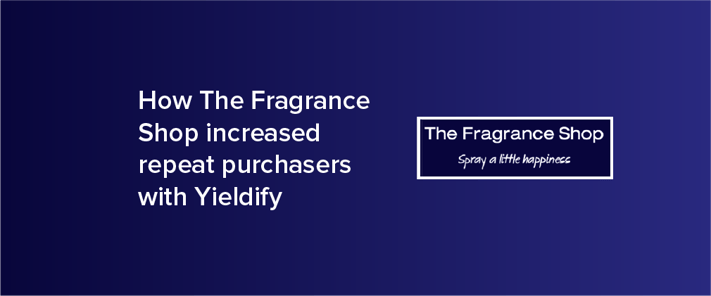 Just getting traffic to your website in the first place is a huge effort and it's expensive. So when those visitors you fought tooth-and-nail for finally arrive on site, it's absolutely key that you have the right tools to engage them in the best way possible to secure a purchase.
With department stores, fragrance manufacturers and other independent retailers all competing for consumers, it's never been more important for perfume sellers to optimise the website experience. The team at The Fragrance Shop are keenly aware of this and chose Yieldify technology to ensure that their website visitors are encouraged to convert at the perfect moment.
Solutions for every objective
Using Yieldify's onsite remarketing, The Fragrance Shop has been able to increase conversions, capture email leads and increase customer value. By targeting campaigns at different visitors based on their onsite behaviour, The Fragrance Shop has used Yieldify to engage new users, grow loyalty and support key sales windows.
Give customers a reason to come back
A key objective for The Fragrance Shop has been to grow customer lifetime value. This has been achieved by running a Yieldify post-purchase campaign: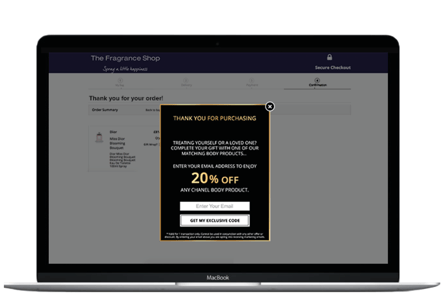 After completing a purchase, website visitors are presented with a money off incentive on their next order. By serving the offer at the right moment, The Fragrance Shop has been able to drive an 8% increase in repeat purchases and capture 1,365 email leads each month from this campaign alone.
Want to learn more about the full range of solutions that Yieldify has provided for The Fragrance Shop? Check out the case study: